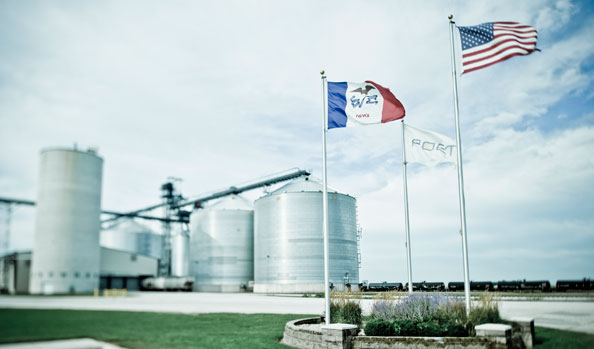 Plant Investor Relations
POET, LLC is a privately held company with no stock listing. POET is a leader in biorefining through its efficient, vertically integrated approach to production. Today, POET has a network of 28 plants in seven states. POET provides turnkey development, design, engineering, construction, management and marketing for our plant network.

Every POET biorefinery (except the POET Research Center) is owned by investors, mainly people with a direct stake in the success of the plant. Along with POET, LLC thousands of farmers and community members own shares of POET ethanol plants through private offerings. Almost all of the biorefineries are organized as limited liability companies.

Capital units (shares) in participating biorefining plants are traded on AgStockTrade.com.*

For further information on each plant, please visit our plant page.

There are many ways for investors in POET-managed ethanol plants to stay informed on current events related to POET and the ethanol industry. In addition to the POET web site, be sure to check out Vital, POET's quarterly magazine and sign up for the POET Insider, our e-newsletter.

* Any links to other Internet websites are provided as a convenience. POET has no responsibility or control over the content or operation of such websites. Inclusion of a link to a third-party website does not imply an endorsement or recommendation of such third party or its website by POET.
POET Investor Portal
Current plant investors may register and log in to use the POET Investor Portal to view investment information and download informational and financial documents.